The EGLE Plankton-Algae Course is designed to provide water plant operators and environmental managers with the basic tools to identify the major groups of algae and cyanobacteria that are found in freshwater systems, an understanding of ecological factors that lead to bloom formation, information on monitoring technologies, and strategies to mitigate the impact of these organisms on the water treatment process.
Registration Fee: $ 185.00, includes course materials, lab fees, continental breakfast, and lunch each day
Registration Deadline: August 5, 2022
Continuing Education: 1.9 Technical for drinking water, course code 3095
Location: GVSU Annis Water Resources Institute
740 West Shoreline Dr.
Muskegon, MI 49441
Day 1
Will focus on the identification of the algae and cyanobacteria and include lecture and course materials on major taxonomic groups and laboratory time where students will use microscopes and taxonomic keys to identify specimens collected from area fresh water lakes.
Day 2
Will include lectures on monitoring methods and a cruise on the W. G. Jackson to collect samples from Muskegon Lake and Lake Michigan. Students will have the opportunity to identify the major taxonomic groups found in Lake Michigan and from a local inland lake , Lake Muskegon, in which to compare the difference between oligotrophic and eutrophic systems. Hand-on experiments and lectures will focus on the use of chlorophyll and phycocyanin technologies.
Day 3
Will focus on prevention and control strategies for the impact of cyanobacteria and algae blooms on the water treatment process. Techniques, online monitoring and optimization tools will be presented. A workshop format will be used to present technical information and discuss case studies of treatment problems and solutions. The course will end with a panel discussion on treatment and assessment methods and provide opportunities exchanging information and answering questions.
The Instructors:
Dr. Richard R. Rediske, Ph.D.
Dr. Rediske is an environmental scientist that studies harmful algal blooms (HABs) and is involved in environmental monitoring research. He has a Ph.D. in Environmental Health Sciences and Toxicology from the University of Michigan. While at the University of Michigan, Dr. Rediske worked at the Great Lakes Research Division and studied planktonic diatom communities under Dr. Eugene Stoermer and cyanobacteria blooms with Dr. Peter Meier. Currently, he is a professor of Water Resources at the Annis Water Resources Institute of Grand Valley State University. Dr. Rediske's research is focused on HABs in west Michigan drowned river mouth lakes, Saginaw Bay, and Lake Erie. He has 50 peer reviewed publications including papers on cyanobacteria blooms and cyanotoxin production. Dr. Rediske is currently the lead investigator on a Michigan Department of Environmental Quality grant that is designed to develop rapid detection and assessment methods for HABs using real-time polymerase chain reaction methods (qPCR) and imaging flow cytometry. He also has over 15 year experience with the Great Lakes Beach Monitoring Program is currently involved with the development and implementation of the qPCR method for E. coli.
Dr. Judy Westrick, Ph.D.
Dr. Westrick is an accomplished environmental analytical chemist with a research focus on emerging drinking water issues. She has conducted cyanotoxin research in the following areas: 1) determining the occurrence and drinking water treatment removal and/or inactivation efficiency of cyanotoxins; 2) interpreting policy and identifying knowledge gaps between academia and industry; and 3) developing standard analytical methods for the priority cyanotoxins. She has organized and served on local, national, and international cyanotoxin panels. Her current research includes developing simple monitoring tools for drinking water utilities and analytical methodologies to determine human cyanotoxin exposure. Her background as an analytical chemist, a certified drinking water operator from 1995-2001, and a cyanotoxin expert, has enabled her to be a 'linker' between the academic, drinking water, and environmental health communities.
Dr. David Szlag, Ph.D.
Dr. Szlag is a registered professional environmental engineer and an assistant professor of chemistry and environmental science at Oakland University. His research interests focus on source water protection, development of monitoring methodologies, and water treatment technology. He is currently working with the State of Michigan on developing new monitoring strategies for cyanotoxins and invasive species using qPCR, citizen science, and passive samplers.
---
Partners: GVSU Annis Water Resources Institute, MI Section AWWA, CEU Plan.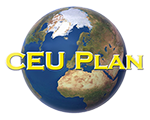 Masking Policy/Safety Precautions:
At this time, face masks are welcomed, but not required for entry.
This policy is subject to change as we continue to monitor CDC recommendations and requirements.
CANCELLATION POLICY: Cancellations made on or before August 5, 2022, will receive a full refund of the registration fee. Those who cancel after August 5 and no-shows, will be responsible for the full registration fee. Substitutions are welcome any time.
For more drinking water training opportunities, visit https://www.michigan.gov/EGLEevents
Individuals needing language assistance or accommodations for effective participation at this event should contact Joel Roseberry at 517-599-9494 by August 1 to request language, mobility, visual, hearing, translation, and/or other assistance.
EGLE does not discriminate on the basis of race, sex, religion, age, national origin, color, marital status, disability, political beliefs, height, weight, genetic information, or sexual orientation in the administration of any of its programs or activities, and prohibits intimidation and retaliation, as required by applicable laws and regulations.